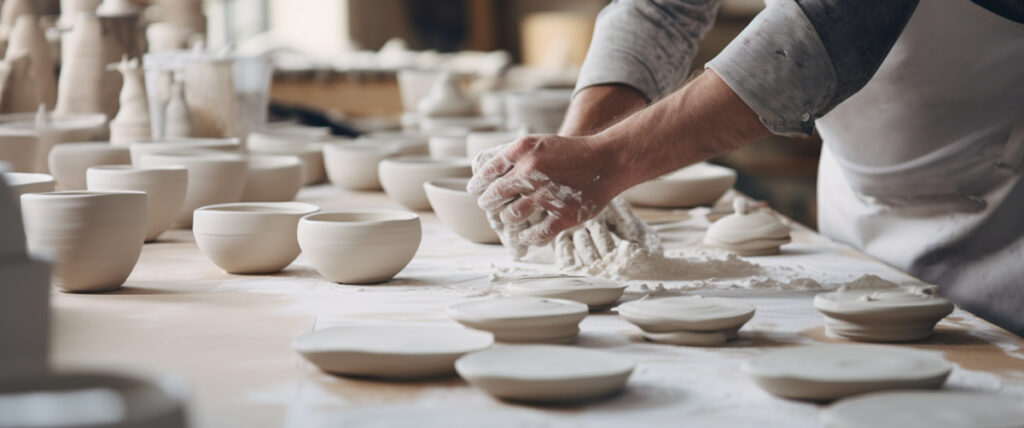 Immerse yourself in the fascinating world of ceramics and join our daily workshops designed especially for tourists. Discover the joy of working with clay, unleash your creativity, and create unique handmade ceramic pieces to take home as souvenirs.
Workshop Details:
Duration: 2.5 hours of immersive ceramic experience
Suitable for beginners and all skill levels
Learn basic hand-building techniques
Create your own personalized ceramic piece under the guidance of our expert instructors
All materials and tools provided
No prior experience required
Minimum one-day advance reservation is recommended to secure your spot
Why Choose Our Workshop:
Expert Guidance: Our experienced instructors will guide you through every step of the creative process, ensuring a fun and rewarding experience.
Cultural Experience: Discover the rich heritage of Turkish ceramics and learn about traditional techniques and designs.
Personalized Souvenirs: Create one-of-a-kind ceramic artworks that reflect your personal style and capture the essence of your visit to Istanbul.
Relaxing Environment: Our cozy and welcoming studio provides a tranquil atmosphere for you to explore your artistic side.
Convenient Location: Located in the heart of Istanbul, our workshop is easily accessible for tourists from all around the city.
Join us for an unforgettable ceramic workshop experience! Reserve your spot now and unleash your creativity in the vibrant world of ceramics.
Reservation and Contact:
Address: Fatih Sultan Mehmet Mahallesi, Bilgi Sokak, No:23/B Sarıyer – İstanbul
Social Media: Instagram: @oneceramic
Istanbul Ceramic Workshop, Turkish Ceramics, Handmade Souvenirs, Pottery Classes, Istanbul Tourist Activities, Ceramic Art Experience